The Apartments of the Rotim family are located on the island of Mljet, in Uvala Sutmiholjska which is one of the most beautiful bays on Mljet. It is situated on the south side of the island, near the main settlement - Babino Polje.
The unique features of this bay are peace and quiet it offers to all the people who visit it and decide to spend their summer vacation right there.
With the first rays of the new rising sun you can hear crickets which contribute to the pastoral atmosphere while you drink your morning coffee and look towards the beautiful, crystal clear water and the endless open sea towards Italy.
Our house, surrounded by pine trees, is located next to the sea. The house uses solar energy, energy saving light bulbs, tank water, and solar panels for water heating. The apartments are equipped with SAT TV and STARLINK Internet. Due to solar system Air conditioning and the use of heating appliances (iron, hair dryer, slow cooker) are not allowed.
We have two newly furnished apartments, designed to accommodate 4 people (2+2). Each apartment has one bedroom with a double bed, a bathroom, a kitchen, and a living room with a terrace and a view of the sea. The living room has an extendable sofa suitable for two people, and it is also possible to set up a rollaway bed or a cot in the bedroom.
Guests can use the outdoor fireplace as well as deck chairs and furniture on the terrace.
Hosts are available 24 hours a day, and offer their help and advice if guests want to further explore the island.
SEND A REQUEST
Quadrature: 38 m2 Number of rooms: 1 Max. number of persons: 4
SEND A REQUEST
Quadrature: 38 m2 Number of rooms: 1 Max. number of persons: 4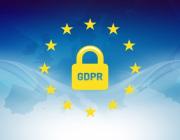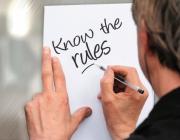 07.02.2017.
To make sure that you will have a pleasant stay and to prevent any misunderstanding, please read the house rules in private accommodation. When you confirm a reservation it is implied...
VIŠE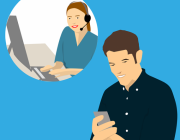 07.02.2017.
In accordance with the legal provisions, your complaint you may send by email:
[email protected]
In your complaint please provide your name surname and the address to which...
VIŠE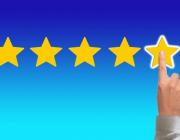 07.02.2017.
We had a really nice stay and felt part of a special croatian family! When we arrived, the family welcomed us with a nice juice and typical home made sweets. The place is super clean...
VIŠE
01.07.2016.
Payment and reservations Price list of stay for 2 persons is highlighted with each apartment. Highlighted prices on the price list for each apartment will not increase by the...
VIŠE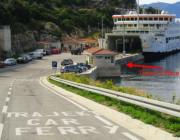 26.04.2016.
Arriving by car www.viamichelin.com By calling the HAK (Croatian Automobile Club) +385 1 4640 800 you can get information about road conditions and ferry traffic in the Adriatic...
VIŠE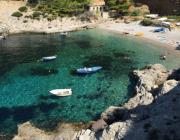 08.02.2017.
Sometimes you don't want a crazy vacation. Sometimes you're in search for some peace and quiet. Sometimes you need to rest your body and mind. Sometimes you need to charge...
VIŠE